Caskets are probably one of the most difficult things to purchase. Choosing a casket for a loved one who passed away can be really challenging, especially while you're still grieving. Most people are not in their most stable state of mind when they're looking for a casket.
Losing someone very dear to you is understandably difficult to bear. Sometimes, it will take a while before the death of a loved one would sink in. Nevertheless, this is a circumstance that everybody will go through. It's important to choose a casket prudently because it serves as your final offering to your departed loved one.
Pre-paying a Funeral Casket
Preparing for the funeral of a loved one tends to be very stressful. You can just imagine how much hassle you can save your family if you plan for your own coffin ahead of time. Funeral casket prices, just like all other merchandise, tend to increase as time goes by. While you're still at the best of your health, you can find caskets for sale and pick the style and material that best suits your taste. Although not everyone is open for this practical step, this has been proven more convenient for the bereaved families.
I've had nothing but an Amazing experience when dealing with this company. Matthew, Tony & Derrick are very professional. You can just tell they want to do whatever it takes to make your experience with them a positive one. I have dealt with both offices in Haughton, La and in Keithville, La. As soon as you walk in, they both make you feel like family from the moment you come through the door. Highly recommend you give this company and its employees the time to make your loved ones something truly beautiful!!
We have used central monument twice. Very nice people helped us tremendously. I would recommend them to everyone. Very professional and compassionate.
Researching A Funeral Casket Price
Caskets are usually the priciest item in any traditional funeral. An average casket can be availed from around $2,000 to $5,000. You can find a cheap casket for as low as $700 but you have to be wary about its quality and easthetics. The finest of its kind costs upwords of $20,000 or more.
There are several things that contribute to the price of coffins for sale. The type of material used in the construction of the casket greatly affects the pricing. Wooden caskets are regarded the most common type. These are either made of standard hardwoods or premium hardwoods. There are also ones made of plastic, metal, fiberboard and fiberglass. Your more expensive coffins can be found around $10,000 or even higher, and are typically made of metals, such as copper or bronze.
These types of metals are known for excellent resistance from rust. The ones constructed from stainless steel are also premium coffins. Stainless steel offers rust-proof properties that are even better than that of bronze and copper. Wood caskets made of Cherry, Walnut, and Mahogany can also require a higher invesment. This can be attributed to the elegant finishing that these types of wood provide.
The interior material utilized for funeral caskets is also a determining factor in its cost. Casket interiors vary in design and material. The most common interiors are velvet and crepe. Both option offer different looks on the overall aesthetics of the interior of the coffin, but many prefer the velvet because it looks great with almost any material.
Features such as the lid, commemorative panels, internal lift hardware, and external handles and embellishments are also factors that dictate a casket price. Apart from the casket cost, it is also important to be aware of the price of its delivery. This service ranges anywhere from $200 to $600.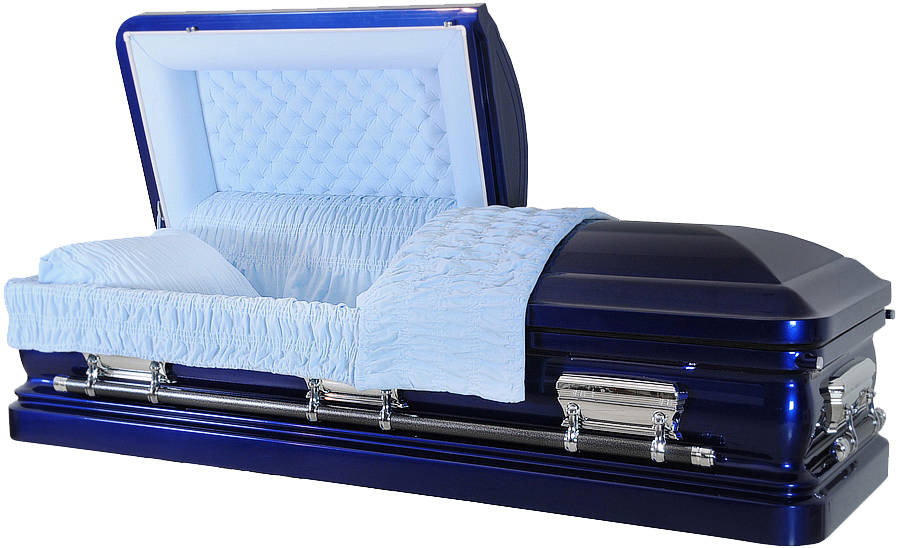 I visited the Haughton location today with my mind set on what I wanted. Matthew McConnaughey assisted me and I'm so happy to report there was no pressure to bump up the cost. He gave me exactly what I asked for and at a price that was very affordable. I had shopped around and the price was competitive. There were no hidden costs which is impressive in today's world. I'm a very satisfied customer. I'll have no reservations about returning in the event I find myself in need of their services.
We have used central monument twice. Very nice people helped us tremendously. I would recommend them to everyone. Very professional and compassionate.
Choosing a Casket Service Provider
Funeral homes are typically where most people purchase a casket. But nowadays, people can take advantage of both physical showrooms and online retailers such as Central Monument. Makers and sellers of coffins are emerging and providing more choices for buyers. There are however things you should consider before purchasing a casket. The following tips can help you acquire the quality casket that your departed relative deserves.
Meet the coffin provider in person. It is best to speak with the director or a trusted representative in person so you can discuss the matter in full details. Take the opportunity to ask about the options and prices. Ask if there are packages available and be clear on the inclusions of each package.
Make sure the whole family agrees on your choice. This will matter a lot especially if you don't want any issue to transpire as you send your departed loved one to final rest. Make it a point that everyone in the family agrees on the design and style you choose.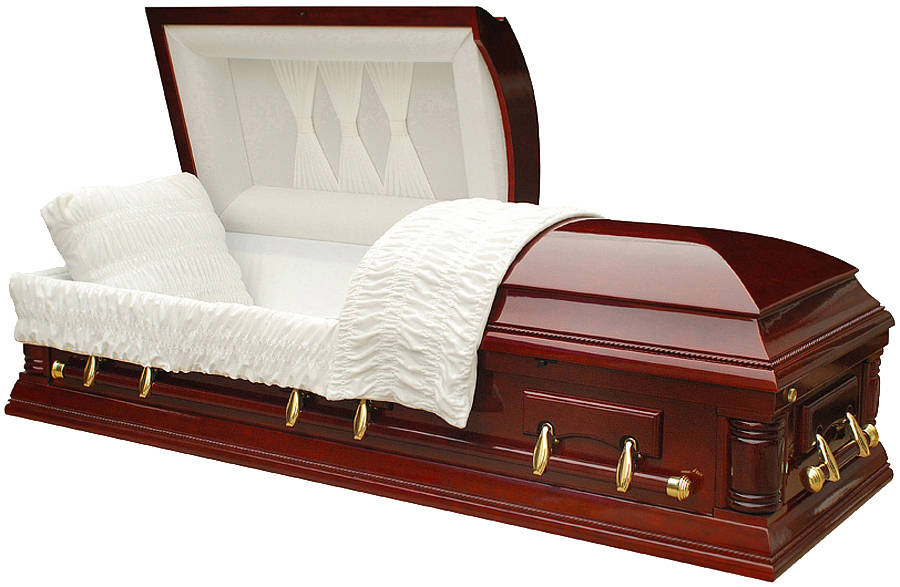 Thank you for the excellent job that you did on the monuments for the Conant Family!! (Sonya Conant, Florence Conant and Mary Winnie Conant) It's awesome to find companies that still believe in excellence!! Would recommend them highly!! Plan to use them in the future to level monuments that were damaged by the flooding in our area!!
Central Monument – A Seasoned Provider of Caskets
At Central Monument, we are trained to deal with our customers in a professional manner even if they are at the height of their emotions. We provide them with honest guidance as they choose a casket for their loved ones.
We make sure that you clearly understand our products, options and services before discussing pricing. Experience and expertise made Central Monument a trusted manufacturer of caskets. We are where we are today because of over 60 years of hard work and dedication to clients needs. Central Monument understands that there's nothing that can take away the pain of losing a beloved relative. But we know every mourning family finds solace in providing a beautiful funeral.
As mentioned above, our caskets come in various designs, colors, sizes, materials and interiors. We also offer other funeral supplies for your convenience. You'll surely find one at the best pricing that will stand out based on your preferences. Trying times like losing a loved one deplete the human strength. Central Monument can help you get through this part of the decision making with passion and direction. Let us take care of your casket concerns so you can focus on paying respect to the one who left. We guarantee that with the quality and beauty of our coffin, your demonstration of your love to your late relative will be well-delivered.