Central Monument provides some of the most well-crafted cemetery headstones in North Western Louisiana. Central Monument started in this business some 60 years ago with founders Calvin and Bessie Rawls. From the time Calvin went knocking on doors to sell monuments, our company has turned into one of the most established in the industry for funeral products and services
Over the years our head stone offerings have expanded from engraved memorial stones, children's headstones, baby headstones to pet headstones. Before discussing what we can offer you in our vast selection of custom crafted cemetery headstones, let's discuss the significance of a cemetery headstone:
Headstones – How Significant Are They?
Losing a loved one is an emotionally difficult situation. Although this is a natural circumstance that none of us can avoid, accepting that someone so dear to us will no longer be around will take some time.
One way you can cope with the pain is knowing that you make all efforts to lay the person to rest the most beautiful way possible. You know that somewhere up there, your departed loved one will be smiling down on you for a wonderful memorial.
Grave headstones are one of the essentials of a funeral for many people. Cemetery headstones serve as a meaningful tribute for a dear person who has gone to rest in peace. A tombstone, which usually carries the important details of a departed loved one such as full name, birthdate, and date of passing, also serves as a documented mark on the person's grave that lasts through time.
I've had nothing but an Amazing experience when dealing with this company. Matthew, Tony & Derrick are very professional. You can just tell they want to do whatever it takes to make your experience with them a positive one. I have dealt with both offices in Haughton, La and in Keithville, La. As soon as you walk in, they both make you feel like family from the moment you come through the door. Highly recommend you give this company and its employees the time to make your loved ones something truly beautiful!!
Custom Cemetery Headstones Options
Typically, when people look for traditional tombstones for sale they contain the name of the deceased, birth date and date of passing. Nowadays, more options are given to the family. Different materials are used to construct a headstone such as concrete, wood, sandstone, iron, and limestone but among the most common are bronze and granite. Colors of headstones also differ. Most families consider the shade that the deceased loved the most. Some go for colors that differ from the others to give the grave an extraordinary appeal. Vases are an additional feature that many families prefer. When added on the sides of the tombstone, the grave is given added beauty. Functionality-wise, the vase accommodates the practice of offering flowers to the grave. Much like the angel headstones which also provide more elegance to the grave.
Over the years, the design and layout of headstones have also changed. Families get to take advantage of the freedom to choose the design based on appearance and also their religious belief. Headstones can be made more personalized with emblems or epitaph. These days, you can also put biblical verse, quotation, and other sayings to express honor and love for a relative beyond the grave.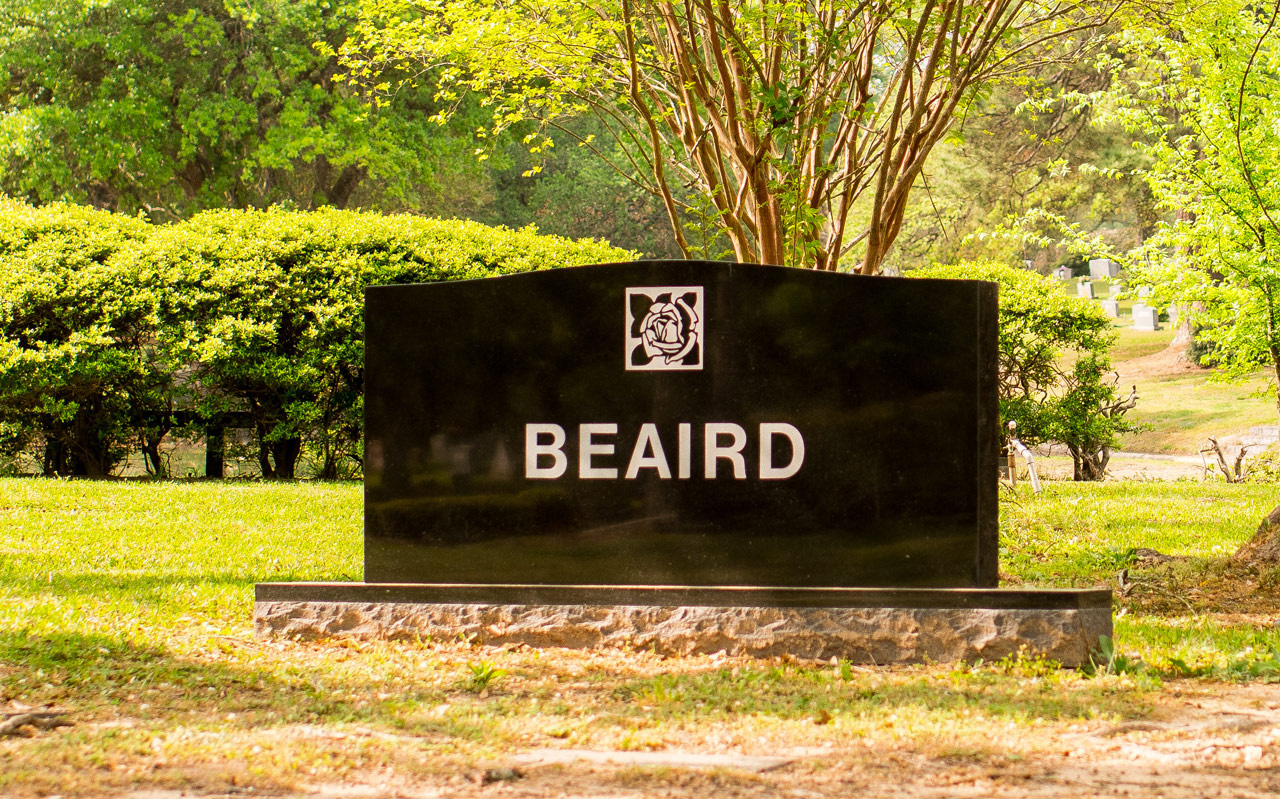 A Look Into Tombstone Prices
The tombstone's design and layout, material, color, and size are just some of the determining factors of a tombstone price. This investment is of course, higher if lettering and artwork are applied. The average cost of cemetery headstones ranges from $1,500 to $2,000. Typical, more affordable headstones are the ones made of granite and bronze. These materials are considered the most practical, not just because these make cheap headstones, but because of durability and resilience.
I visited the Haughton location today with my mind set on what I wanted. Matthew McConnaughey assisted me and I'm so happy to report there was no pressure to bump up the cost. He gave me exactly what I asked for and at a price that was very affordable. I had shopped around and the price was competitive. There were no hidden costs which is impressive in today's world. I'm a very satisfied customer. I'll have no reservations about returning in the event I find myself in need of their services.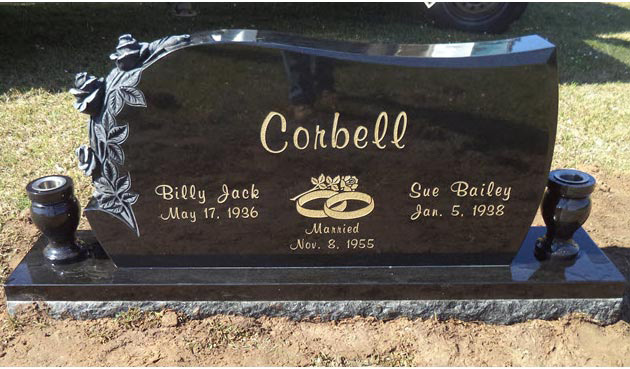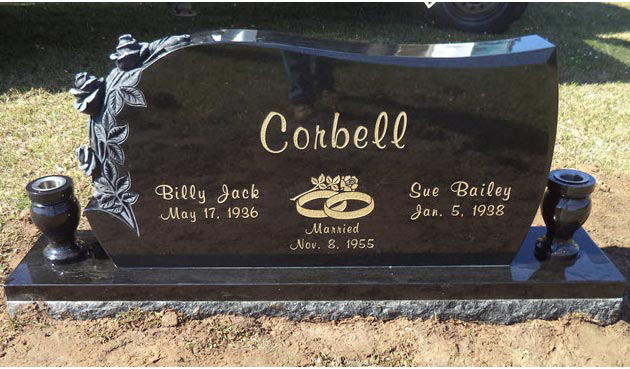 Central Monument: Ensuring the Legacy of a Departed Loved One Lives On
At Central Monument, we make sure we provide tombstones with attributes that make our customers feel better. We work to ensure the sorrow and despair that a family faces is limited. Instead, we design our headstones with purpose and remembrance for the loved one who has moved on.
At Central Monument we don't just make headstone for people. Our loved ones are many time our pets. We make beautiful pet memorial headstones from high-quality dog headstones to cat memorial stones. Our pet headstones are as beautiful as the ones we produce for humans.
Central Monument is a highly regarded company in the field of funeral services and products. We have gained respect from both customers and business colleagues because of the quality of our work. Our timely delivery, beautiful work of art, cost-effective products, first-rate materials, and highly skilled workers all contribute to our remarkable performance.
If you're on the look for a provider of cemetery headstones, come visit our showroom and let us know which among our products matches your preference. We are also open to building customized headstones to meet your requirements.
I would like to thank Mr. Tony and his very talented and professional staff for a job well done on behalf of the Walker family. The grave marker for my beloved mother was done impeccably. The staff was very kind and patient with me during a very difficult time. Thank you so much for a job well done.